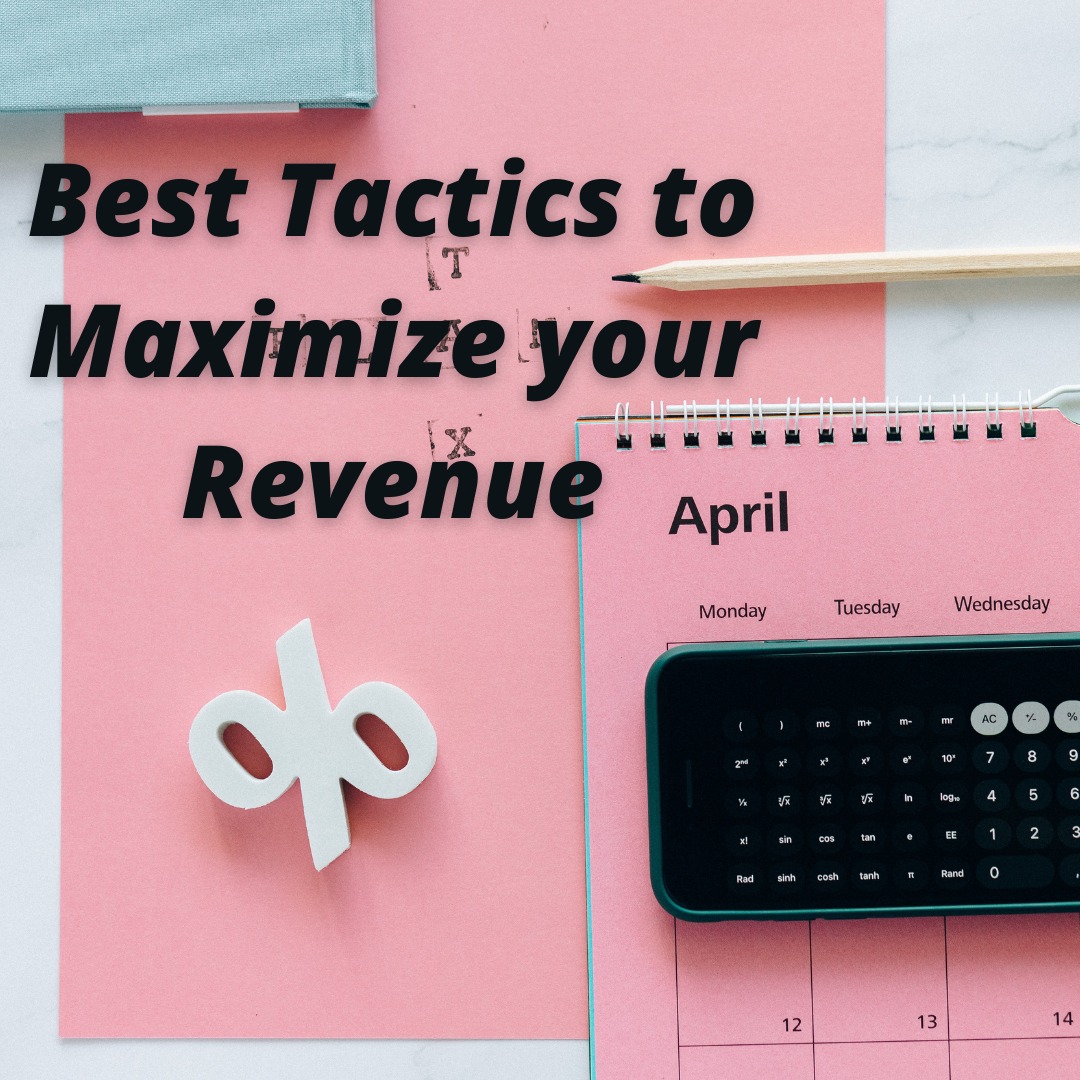 Best Tactics to maximize your revenue
How do I maximize my revenue? This is one question that every entrepreneur, mid-high level management executive, department dead, start-up or any entity has on their mind!
Is it really that hard to think or answer?
During our working experience, we have also encountered this question multiple times, let it be our strategy consulting clients across globe, Indian MNCs and SMEs working across industries, companies seeking technology solutions from us – all have this as the major question which they are aiming to crack as the end objective.
Needless to say, we also sail in the same boat

Our small take on this big question is that firstly we should not limit ourself to conventional ideas of running the business but be open to adopt new ideas and exercise creativity in our approach towards running business. Since the world around us is changing at an ever fast pace, with our clients seeking for new and unique daily experience, it is imperative that we also run the business in a new, but effective way.
How do I become creative overnight since I need revenues coming in fast?
We understand that every idea, management and company is unique and creative in its own way, we just need to bring that out – having said that, there is a creativity checklist that we applied to our business and share with all our readers to apply in their case and see if that helps:
Am I utilizing my team potential fully – here we need to assess from the perspective of not only hours utilization but also productivity, which may be increased through proper alignment and training. At the end of the day, human resources are our biggest asset.
Is my product solving the desired challenges – Improvisation on your service/ product/ offering is the major criteria, we should evaluate every quarter if there could be some areas of value add which solves any short or long term client problems! Ultimately that's the best way to keep your clients engaged and sticky.
What are my clients thinking – Again we target revenues and keep thinking how to maximize that? But the bigger question remains if we know our target customers and more so, what they are actually seeking for. Are they happy, do they need more, are there any other challenges – we should do regular client surveys, satisfaction discussions, open house forums – ultimately if we can make them partners, revenue will follow.
Am I in the right market and have expansion strategies to maximize revenues – This is another area that we should work around in a planned way and undertake our 4Rs well – i.e. to help us get to the right people, at the right time, with the right proposal and right execution.
Tap on my cost – Do we have a good grip on our costs? This is a real question to be looked into and addressed well since it is equally big like revenue maximization. That is considering every penny saved in business ultimately contributes to my bottom line.
Automation – Are my systems fully equipped and support the company vision, processes and HR well – that's where we strongly suggest to adopt automation, which could be anything which makes time to an action short and not necessarily a high tech/ cost centric implementation.
Above is just a brief set of checklist and there could be much more to it – but the good part is that all could be addressed effectively if we have a robust technology adoption strategy in place. Depending on our challenges, small modules or complete ERP/ CRM system could help us realize the potential of making lean yet effective operations, branding, loyalty and reach – which ultimately help us maximize our revenues.
Write to us at contact@eyedyas.com to hear more on how ClientSome (unit of EyeDyas), one of the top digital marketing & Technology agency in the industry has helped clients in cracking this question and automated client processes across touch points to maximize revenues.