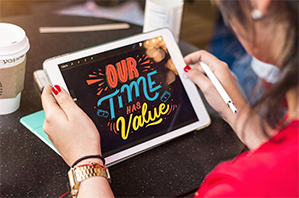 How do I track my staff attendance timely and extract more value?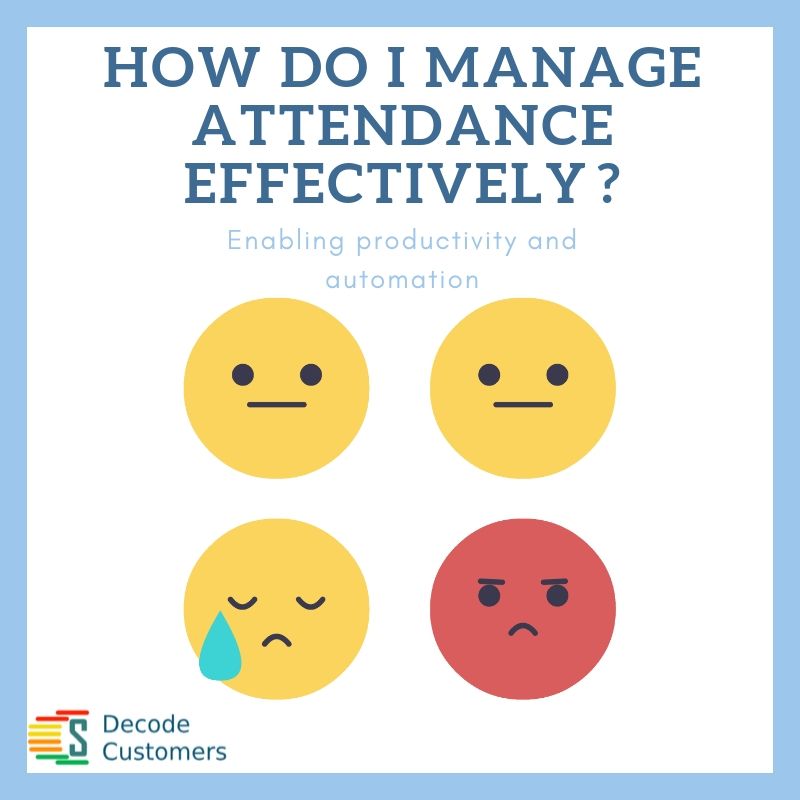 How do I track my staff attendance timely and extract more value?
This is a very basic question, yet almost all small and medium size companies struggle to mitigate this challenge. A few companies still depend on legacy systems or maintain attendance and payroll manually implying
Prone to errors in calculation and impact payroll calculations
Highly effort centric and time consuming
High cost, since need dedicated efforts to collate information and comprehend
Prone to employee dissatisfaction due to delays and potential errors
Considering you are working with human resources, it's imperative that their attendance calculation is timely and correct. Since this impacts employee salary calculation directly, it has major potential to upset employees and could result into an unexpected churn.
How do I then track attendance effectively?
To this, a simple answer we get is to adopt technology – but is it that simple? We understand each company has their own rules and policies, staff timings, system of operations – technology got to be such that it makes your operations smooth and is able to give a foolproof solution. What all questions should admin/ HR consider while looking into which technology solution provider to partner with:
Check the technology platform for all your internal challenges based on the process that you follow – does that also offer any integrated system since that could help automate bulk of the company process
If the potential technology solution flexible enough to handle external integrations (such as Biometric systems etc.)
How flexible is the technology solution – does that cover important criteria such as shift timings, external travel tracking, overtime, short shifts etc.
Technology stack on which it is built and is hosted on safe environment
How easy it is to punch in the input data (to migigate internal team resentment!) – ideally does it allow data import from multiple sources and could that be used to create additional outputs (such as payroll)
How scalable is the solution and could that handle any expected changes in your organization in near future – which primarily has to do with your partner in terms of potential for customization
What all reports does that solution offer – ideally at-least a basic set which is easy to understand and comprehend. Should allow you to get customized high end reports helping you understand your employees better (as and when required).
Prepare for the worst – how easy it is to migrate – if required, as a back-up plan
And most importantly, how cost effective it is and proper look into return on the investment
Checks on the above boxes will come handy for you to decide on a potential partner.
How can ClientSome help with the above challenges?
ClientSome is a one stop solution for all your attendance tracking and automation needs. The system allows you to capture and track attendance in multiple ways:
Fully integrated environment with biometric integration and also capture the data that is missed in biometric such as travel, marketing, cases where employees missed punching etc.
Track and maintain attendance through unique QR code provided to each staff member - an cost effective way to handle staff.
Punch in data from the back end for multiple criteria for companies not using biometric systems.
Integrated reports for basic and customized high end analytics to control churn
Control attendance through mobile app without any biometric and rigorous back end punching
In addition to the above ways, our niche is to allow clients integrate other modules (from a host of ~25 modules) to make more of the attendance integration and make a smart HR hub in your company – an example will be to take surveys from employees to understand their needs and perception better, enabling you retain critical talent.
There are multiple client success and use cases that you could explore for ClientSome across industrial sectors and company sizes, write to us on contact@clientsome.com to know more and have an efficient, flexible and cost effective system installed in your company.