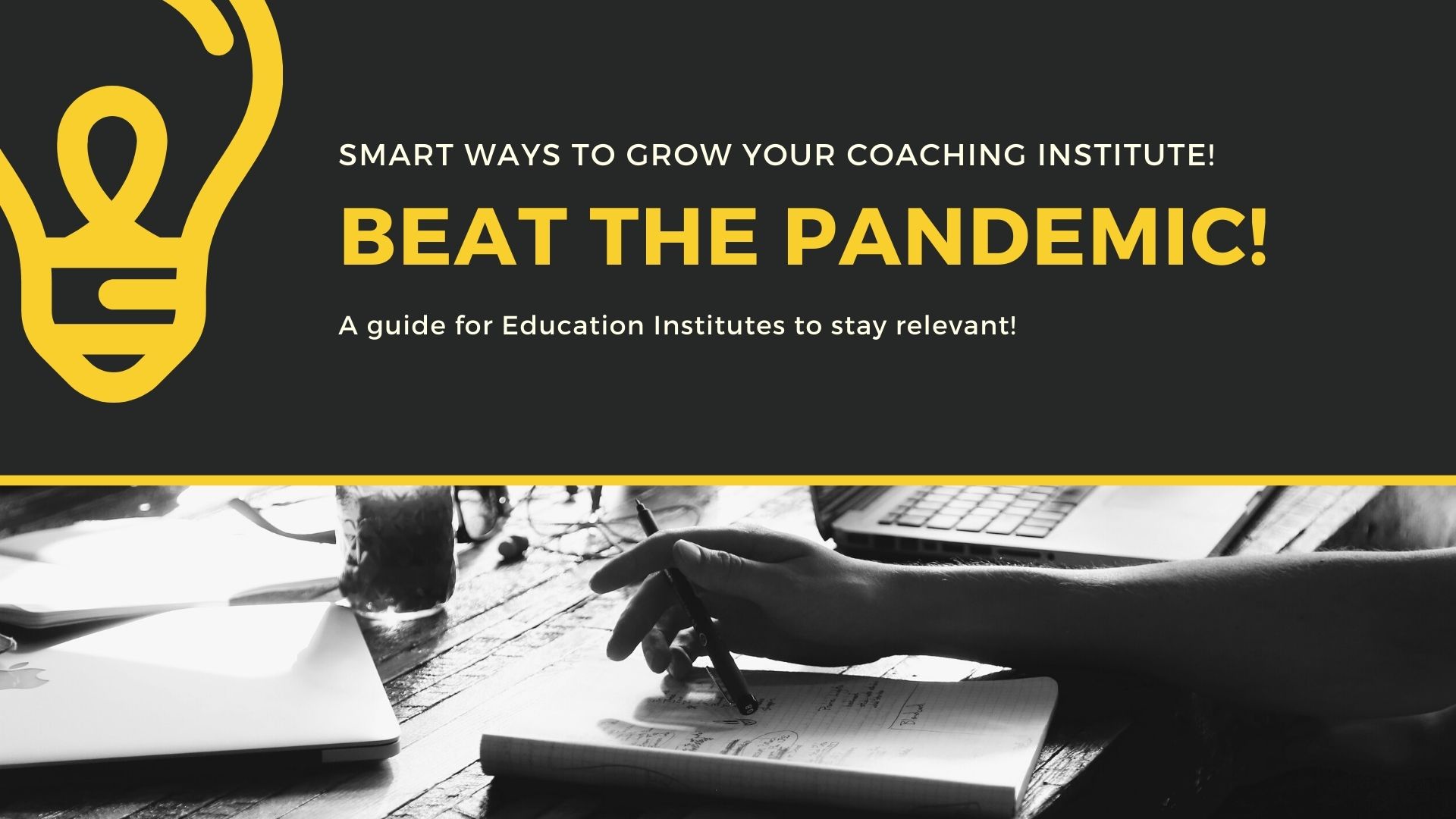 Smart ways to grow your Coaching Institute
The coaching institute industry in India is big and growing, with more than 13 lakh aspirants for engineering preparing for JEE; and for NEET exams around 16 lakhs, all look to enroll in good coaching institutes who could help these students achieve their dreams.
The trend for the increase in demand is not just limited to growth in the number of students (who start at a young age of 10 to take full time tuition!), but also because of both parents being working and making it challenging to support their children consistently.
The industry was expected to be around US$ 26 billion in 2020, but the pandemic is expected to push that growth further.
The big question is - with industry growing fast and high demand, is it rosy for all coaching institutes in India?
Well, not really, the opportunities are coming with adjustments and innovations that many of the coaching institutes are missing (especially after the pandemic) and therefore are on the slide and losing their market share to big players. The players who have been open to technology and have adopted automation in their operations, have started to make big, while the rest are either on the verge of being kicked out of the market or consolidated as part of bigger players.
So if you are a coaching institute, below we have indicated a few musts that you should do to ensure you maintain admissions and stay relevant in the market during this new normal, and be a part of the growth story of the education sector of India.
Smart Ways to Grow Your Coaching Institute during this Pandemic
Blended/ Hybrid learning is the future with pandemic ensuring there will be multiple "roadblocks". The Indian market is facing the same trend, and the second wave has made that even more evident. Along with physical classes, all will have to be ready with online strategy and start working towards a coordinated system which gives you an opportunity to take on a bigger market story than the catchment that you are present in - that too ideally in your brand name to achieve differentiation.
Automation
Technology adoption should be such which allows you to achieve ease of operations, enhance productivity, and lower reliance on human efforts, while also lowering your cost of operations.
EyeDyas EduSome will help you achieve all through it's inbuilt 30+ modules such as Franciese/Branch management, Enquiry management, Fee/EMI management, Promocodes, Auto-attendance, Loyalty, Blogs, Online tests etc.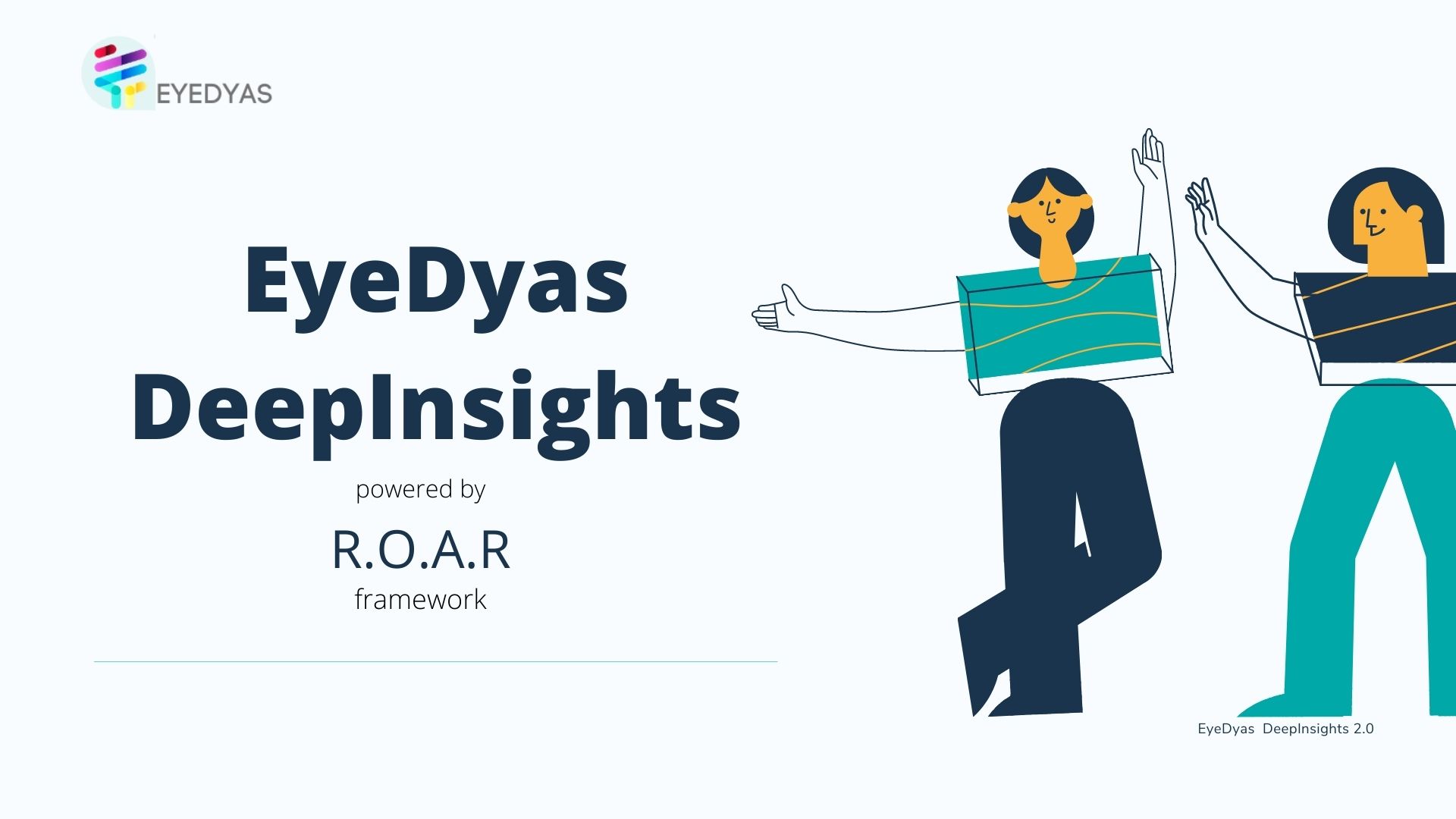 Adopt AI to increase improve results & admissions
Adoption of AI (Artificial Intelligence) is the next big thing globally - but it should be targeted to help increase admission, revenue and institute brand in this covid situation; and beyond.
EyeDyas launched DeepInsights to help improve student marks and chances of cracking competitive exams. The beta data shows improvement in marks by up to 30%.
We create personalized student insights on click of a button which help them know their weak areas in terms of Topics, Knowledge, Skill, Speed etc. and also help generate clusters/groups for the faculty to work in a highly targeted/pin-pointed way. Explore the power of AI with EyeDyas and make your institute future ready!
Increase Reach
In today's world, it's easy for anyone to create and share information but it's of value if it is targeted.
Considering the power of blended learning and chances for institutes to create online batches or sell material online, our 10+ in-built modules to automate digital marketing, e-commerce to sell your products/material/online test series, leads integration from FB/Google Ads, Media pods etc. ensure you reach globally with your offerings and take admissions directly.

Effective Online Classes
Online classes may sound easy. But it is a challenge to adjust to the new learning platform. It actually requires a lot of commitment than offline courses. But, thanks to technology - EyeDyas EduSome here comes as a pioneer which has 6+ integrations of online live interactive & satellite classes - allowing you to take online classes through the platform of your choice and make your institute a satellite channel like Byjus or run Zoom/Cisco classes in your brand name!
Integrate Your Digital Branding Experience
Create your own brand identity with your own dynamic website & self-branded app - which is easy to manage, while giving you a great market push.
Creating your own Self Branded App is the best way to increase visibility and loyalty. Integrate Edusome with a website and self brand mobile app to reflect the brand's identity, logo, slogan and more.
Social Presence
Social media is the easiest way to connect with people worldwide. Create your online presence through social media channels and run ad-campaigns to increase brand awareness and revenues.
With EyeDyas EduSome by your side, you have access to everything you need to adopt & launch a highly proven online transformation strategy which ensures you are fully ready to ride the blended learning revolution that Covid is unleashing!
Write to us at contact@eyedyas.com or call us our India (+91) 99990 65959/ US (+1) 91991 40203 office to know more on how we could collaborate.